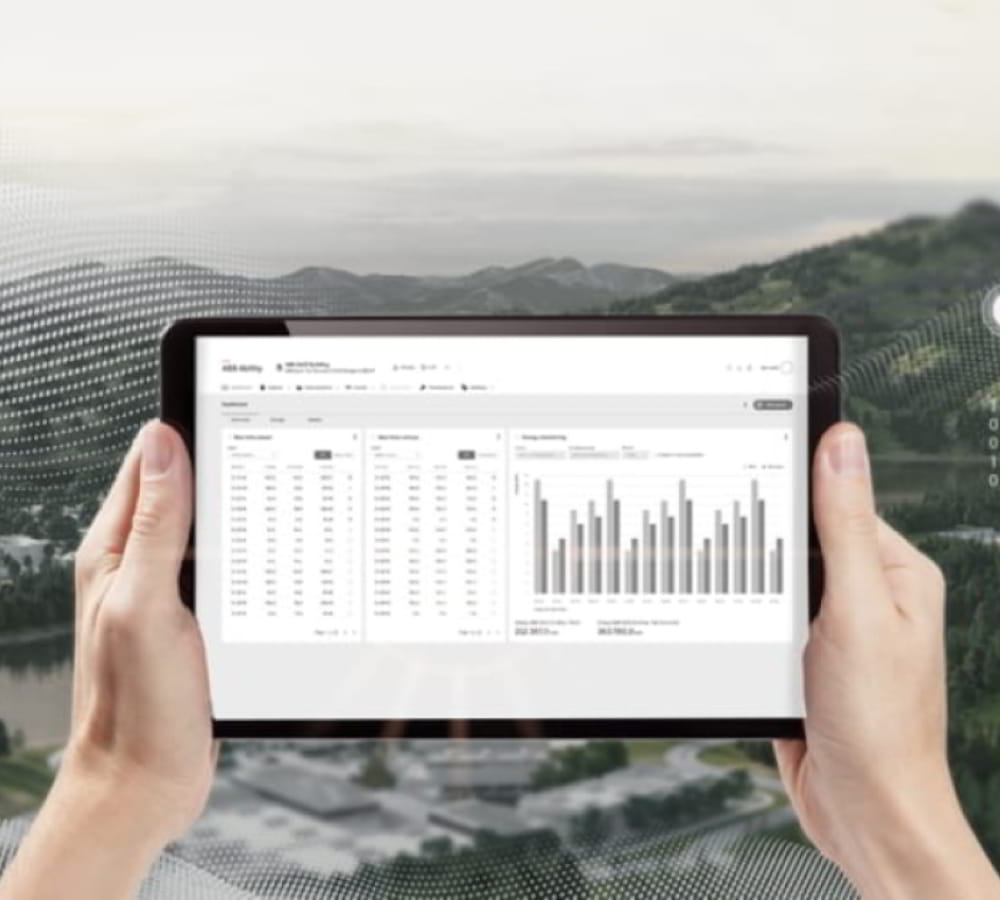 11/27/2022
Joint effort to develop and supply cloud-based digital solutions for oil and gas providers.
Oilfield solution will provide real-time analysis to increase production and financial performance.
Collaboration meets customer demand for enhanced digital automation.
ABB and Enovate have signed a memorandum of understanding to apply their complimentary digital platforms, ABB Ability™ Wellhead Manager and Enovate's Digital Production™, to create a fully automated and scalable, digital oilfield solution. The solution maximizes the value of assets by connecting operations with reservoir engineering through a cloud-based digital platform. The artificial intelligence (AI) production technology gives customers the opportunity to understand their production rates in real time to enable better decision-making while providing financial performance assessment and capital management.
The ADA AI™ Digital Ecosystem created by Enovate and ABB Ability™ Wellhead Manager are cloud-based platforms that when integrated provide oil and gas producers insight into onshore upstream production assets. This includes reservoir analysis, using a cloud-based supervisory control and data acquisition system (SCADA) and predictive analytics platform from anywhere, at anytime, on any device.
"Our collaboration with Enovate enhances our capabilities to assist customers in their digital transformation. Working together, we bring extra value to upstream customers for a total production and operations solution. Customers using our combined digital solution will have more insight into the reservoir data to make more informed decisions, ultimately driving operator effectiveness," said Nathan Tungseth, ABB Global Segment Manager, Onshore Oil & Gas.
Integrated teams from Enovate and ABB are working side-by-side to rapidly advance innovation needed for growth, expansion, and customer-focused solutions across the entire oil and gas industry.
"Initial results from our team during the co-development with operators and early field implementation demonstrated the substantial value creation for cost optimization, production enhancement, workflow automation and decision-making outcomes," said Camilo Mejia, CEO Enovate. "This collaboration demonstrates how our industry is embracing technology to improve efficiencies and support short- and long-term sustainability goals."
As demand for digital automation continues to increase, ABB and Enovate are creating an opportunity to further advance the collective goal of digital transformation. The combined expertise of the two entities aligns core beliefs that collaboration and digitalization are necessary for project value improvements across the energy sector.
ABB (ABBN: SIX Swiss Ex) is a leading global technology company that energizes the transformation of society and industry to achieve a more productive, sustainable future. By connecting software to its electrification, robotics, automation and motion portfolio, ABB pushes the boundaries of technology to drive performance to new levels. With a history of excellence stretching back more than 130 years, ABB's success is driven by about 105,000 talented employees in over 100 countries. www.abb.com
Enovate is a business hybrid technology company that is operated by experienced executives and research leaders from the oil and gas (O&G) industry. The company was founded to transform the industry through digitalization with a mission to improve efficiency and sustainability while increasing production and profits regardless of market conditions. For more information on Enovate, please visit www.enovateupstream.com.