Men of Progress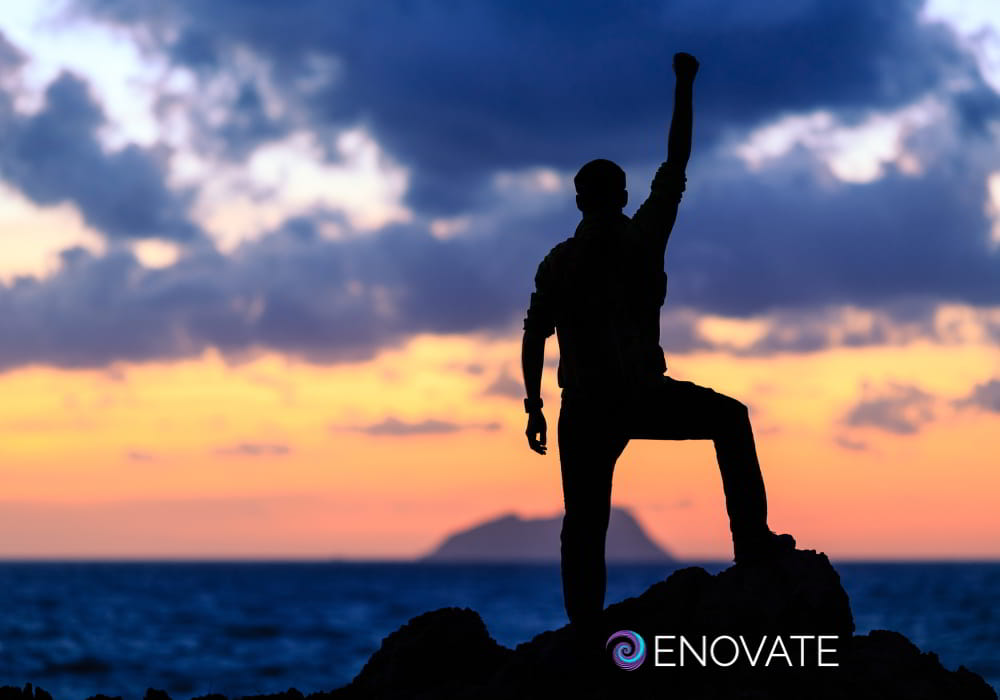 01/30/2023
A visionary or just a man with a plan?
Great inventions aren't produced every day, and more often than not, they originate from people trying to fill a void or a personal need, rather than from companies.
That's exactly what Enovate's very own Reservoir Engineer, Oscar Molina, encountered in his journey to create his Fast Nonlinear Solver – or FNS as he refers to it.
This 'man with a plan' came up with the idea of creating the FNS because he wanted to finish his PhD as fast as possible and because the tools that he needed to tackle rather challenging mathematical models were nonexistent.
As a result, he focused his efforts on inventing a device that not only covered his need but that gives fellow engineers the possibility to evaluate changes in reservoir properties easier and faster.
One single question began the pursuit of knowledge:
"Is there any possible way to combine fluid-flow solvers with nonlinear porous flow equations?"

There are tools available to study the effect of geo-mechanics and pressure-dependent fluid properties on reservoir performance, however, most of them computationally expensive. Each new invention is brought to light to cover possible applications to useful purposes. So, the solution to this became quite clear to Oscar: develop a simulation model that could combine the efficiency of analytical models with the robustness of numerical simulations.
Like many others before him, pressure to succeed was a main driver to achieve this goal; for both personal gain and to make a qualitative contribution to society. It's our duty to never forget the debt of gratitude we owe to inventors from the past and to those living and acting among us.
While working under pressure, I used to think of all those engineering heroes who made tremendous contributions.
Oscar Molina, Reservoir Engineer at Enovate
Pushing boundaries is what innovators do. Taking existing products and services into new bounds because they realize that what's out there isn't good enough for what they want to achieve. And it usually pays off in spite of possible drawbacks that are often discouraging and even hurtful.
I believe that hard work, when focused in the right direction, will always return positive results and makes us stronger and more resilient. Believing in yourself is key to overcoming drawbacks.
Oscar Molina, PhD in Petroleum Engineering
After an extended period of hard work, a road filled with countless drawbacks and a successful PhD degree, the beta version of the FNS was finally fully developed; and with it, the deep realization of its full potential.
Because it is our duty to seize our transient ideas as often as possible, Oscar saw the opportunity for countless applications of FNS and starting developing codes in Phyton and C++
Always looking for solutions to problems or novel approaches to what's already invented, it's everyone's responsibility to embrace, encourage, recognize and nurture the innovative minds of living inventors, who make our lives easier and full of wonder.
By Jeanette Hani B. for Enovate