How Enovate Has Faced the New Normal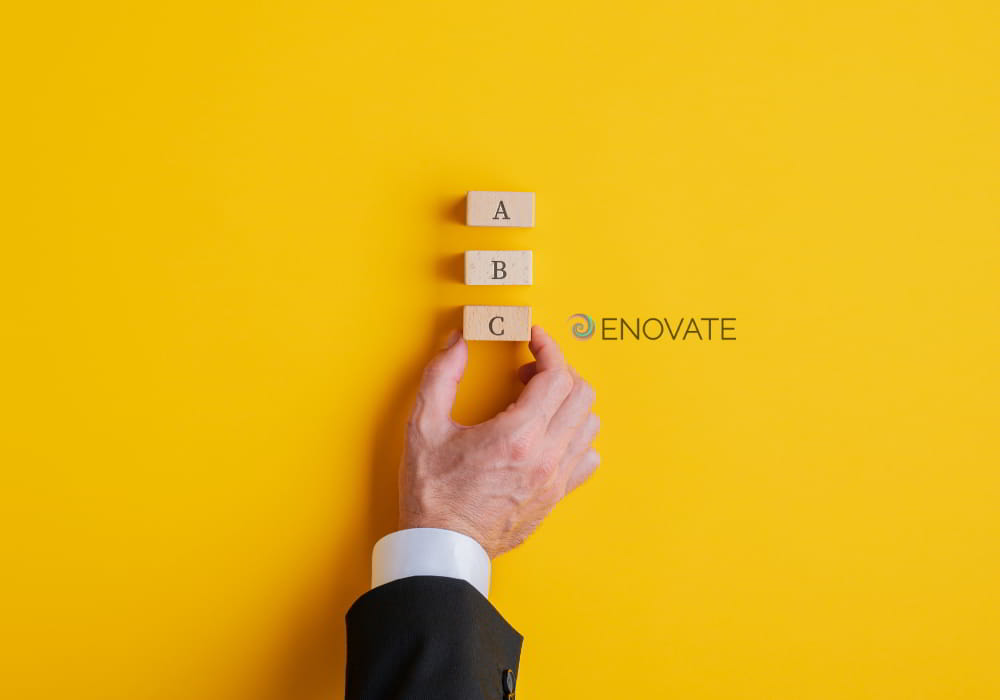 11/27/2022
The 'new normal' requires a new mindset, that's why our future is hybrid.
Managing this new era brings challenges that stray from traditional ways. Luckily for us, Enovate is anything but; our CEO and executive teams have never hesitated to get out of their comfort zones.
The main question remains: How can we do right by our employees and customers?
We are in a reality where human contact however minimized, it's not eliminated. A new potential for work emerges, and with it, positive experiences and efficient measures. We have re-designed our policies and messages to our employees – or 'Enovators' as we like to call ourselves.
As a team, we have enabled a unified digital workplace, with an increase flexibility for our Enovators. This 'Enovative' culture is focused on collaboration, speed and top-of-the-line technology that allow us to do incredible work from all around the globe.
We remain a digital-first organization.
But let's not get mistaken: remoteness DOES NOT mean detachment. We are not just digitizing our daily tasks; we are finding new ways to grow as a community. Unified know-how, unified empathy and unified eagerness to evolve and flourish, allows us to quickly adapt to changing scenarios while remaining personal and empathetic.
By virtually meeting with co-workers and customers, we get an insight about their lives and their motivations, thus, allowing us to understand them better. Doing right by everyone means having the right tools and skills, but also, the right change-aware culture that is always seeking for the right set of circumstances that facilitate autonomy and empowerment.
We are building a new normal.
Doing business, working and just living life, has completely changed. By introducing resiliency metrics into all our operations, we can easily understand the different capabilities and prowess everyone needs to successfully carry out their activities – while protecting their mental, emotional and physical health - under extraordinary circumstances.
During our critical reconstruction of the Enovate Future, we have adjusted our service-delivery methodologies. Increasing the regularity of self-assessments, emotional reviews, unbound communication in every level of the organization and monitoring of the activities, prevents possible shortcomings and establish a seamless workflow.
We are aware of the importance of mentorship, networking, face-to-face communication and interaction. That's why we are recreating these conditions to the best of our abilities until our Enovation Hubs are up and running once again.
Enovate is embracing this new era of agility. Nurturing hidden talents, better management and taking on new challenges that will result in tightly bound teams and a fit organization.
Enovate is a flexible organization. Our future is hybrid.
By Jeanette Hani B. for Enovate