Driving Transformation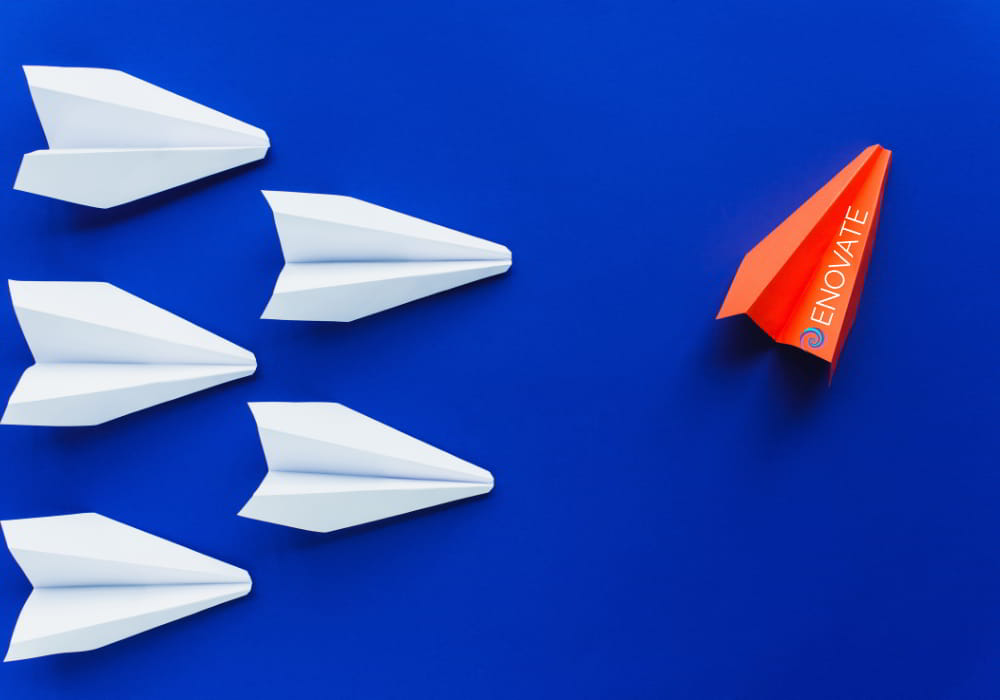 01/30/2023
Traditionally, the volatility of the oil and gas industry has been heavily influenced by external challenges like an array of social factors, price fluctuations, changing energy protocols, political climate…
To tackle the market's unpredictability, many companies are diving head first and embracing digital transformation. Betting on advancements in data capture and modelling, data analysis leading to enhanced drilling, drilling optimization, completions and production methods. Companies like Enovate are crucial to streamline operations, optimize existing processes and create operational digitalization assets that help improve margins while assuring regulatory compliance.
Having a great impact upon the upstream industry, these technological advancements are paving the way for a digital revolution. We are starting to see, more often than not, assets like quantum computing, block-chain, augmented reality… being introduced into the industry. However, there are still some questions regarding the likelihood of their positive impact in this field.
Providing the necessary solutions to this sector, will move it into a new era of transformation and efficiency.
For example,
In order to make hydrocarbon extraction more efficient, some companies in the industry have opted to implement automatic injection systems and metal-organic frameworks, thus eliminating toxic waste.
Quantum computing would be ideal to analyze all of the terabits of data per day generated in the average oil rig, building a big data picture that would be instrumental in asset recovery, worker safety and efficiency.
To improve to automated mechanical and human related processes in the rig floor, platforms like ADA AI™ takes current drilling optimization models to the next level by combining many years of drilling experience, advanced AI modeling, big data components and a best in class U/X visualization.
Other tech solutions like IoT integration, have vast potential when it comes to having up-to-date information and instant communication. This is crucial to address the industry's unique environmental challenges and predict possible malfunctions, reducing overall downtime.
Already yielding significant results, the continued implementation of digital initiatives means a protection of future oil fluctuations. Embarking on digital transformation means moving into a new era of efficiency, where streamlining existing extraction, refining, distribution operations and reduce operational costs is possible.
By Jeanette Hani B. for Enovate